Dell Mini 2110  Laptop
This is a reliable and affordable mini laptop with  10.1″ Screen . Its robust with  Intel Atom processor, Storage – 160GB HDD and 2GB RAM Memory. Has webcam camera.
This affordable laptops comes  already installed with windows and other essential softwares. A very reliable and portable laptop that will easily fit on any small or medium sized bag.
Amazing exclusive offer that you will like. You need not to worry as Dell brings you the best high quality  mini laptop. These Laptop has been engineered to offer the best premium performance like other Steliam Computers Dell Mini Laptops.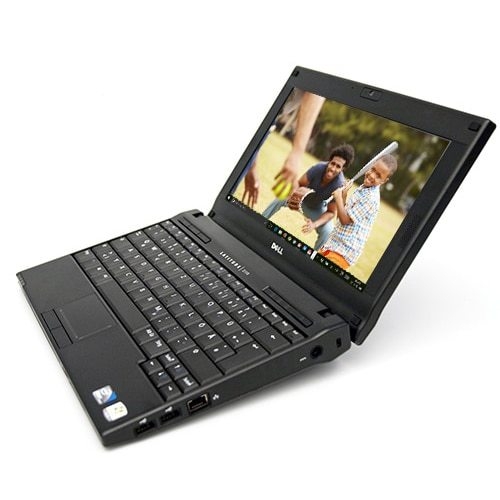 Dell Latitude 2110 Netbook PC. Keep your productivity high with this budget friendly Dell Netbook. The Netbook is exceptionally rugged and very capa ble of standing up to the rigors of the full day in the classroom. Get online quickly with the built-in Gigabit Ethernet port. This laptop is rugged, dependable and infused with Wifi to get you online wirelessly at home, in class or your favorite local park.
Intel Atom
The ultra-low-voltage Intel Atom is one of the most useful processors on the market. The low power consumption helps create the perfect internal workings of mobile friendly machine. The Intel Atom Is capable of browsing the web, watching videos, taking notes, editing word documents and all of your day to day activities.
10 Inch Screen
Providing the best portability available for laptops, the 10in screen is the perfect fit for kids, business professionals and the casual web surfer. With the smaller screen size comes a smaller footprint, which means the computer requires less memory when running.
2GB RAM
The more RAM, the more information a computer can work with at the same time. This generally creates a heightened performance experience. If you consider yourself a casual or even average user, then 2GB of RAM is a adequate amount. Whether you are editing documents watching videos or performing research for school 2 GB will meet your needs.
Ports and Slots
3 USB – The USB 3.0 is ten times faster than USB 2.0, saving you much needed time during long transfers. The USB allows for connectivity in various activities, such as, charging your phone, plugging in mice and keyboards as well as downloading photos and videos.
Network Port- The network port allows for quick connection to your local network or ethernet, by plugging directly into the laptop itself.
VGA-Having the ability to display your videos and computer screen to multiple different platforms is a must have in the 20th century. VGA outputs allow you to connect your laptop to a second monitor, increasing overall production.
Headphone and microphone – This laptop includes ports for connecting your headphones and listening to your favorite music as well as making voice calls with programs like skype.
Integrated Webcam
With the integrated webcam there is no additional cost added to functions like online meetings, video chatting, creating home video or taking personal pictures. With no plugs and no cords, the webcam is extremely convenient, and a must have for online content creators.
Rugged and Dependable
Rugged and dependable computers are a must have for anyone with important information or on a tight budget. Dependability is highly reliant, on the tests and procedures preformed prior to the computer being put on the market. Discount Computer Depot puts our computers through three of most inclusive tests one can perform on a computer, assuring premium quality and extended life. Computer repairs are not cheap,
Latitude performance & packed into a sleek affordable netbook featuring Intel's Atom N260 processor, 2GB memory and 160 GB hard drive storage. Get down to business with this compact netbook that features an 10.1″ display and a compact yet sturdy design. ‎ Order for this Dell Latitude 2100 netbook online from Jumia Kenya and have it delivered to you right where you are‎.‎ The Dell Latitude 2100 provides an affordable mobile computing solution that includes all the core benefits of the business-proven Latitude family.  With Windows 7, fewer walls stand between you and your success. Improved desktop navigation features like Snap, Peek and Shake, make it easier to manage all of your open windows. Creating a home network has never been easier. You can even share files and printers with all the PCs with Windows 7 on the network.  Technical Specifications Display
10.1″ HD
Resolution: 1024 x 600
Type: WSVGA LED Display
System
Operating System:  Windows 7
Processor: Intel® Atom™ N270 (1.60 GHz, 512KB L2 Cache, 533MHz FSB)
Memory/Storage
RAM: 1 x 2GB Memory
Hard Drive: 5400rpm HDD 160GB
Connectivity
WI-FI 802.11ac/a/g/n
10/100/1000 Gigabit Ethernet
Multimedia
2 speakers
Digital microphone
Optional VGA camera​
Ports
Network connector (RJ-45)
3 x USB 2.0
Headphone/ Microphone combo jack
3-in-1 card reader
Power
65W AC Adapter featuring cord wrapping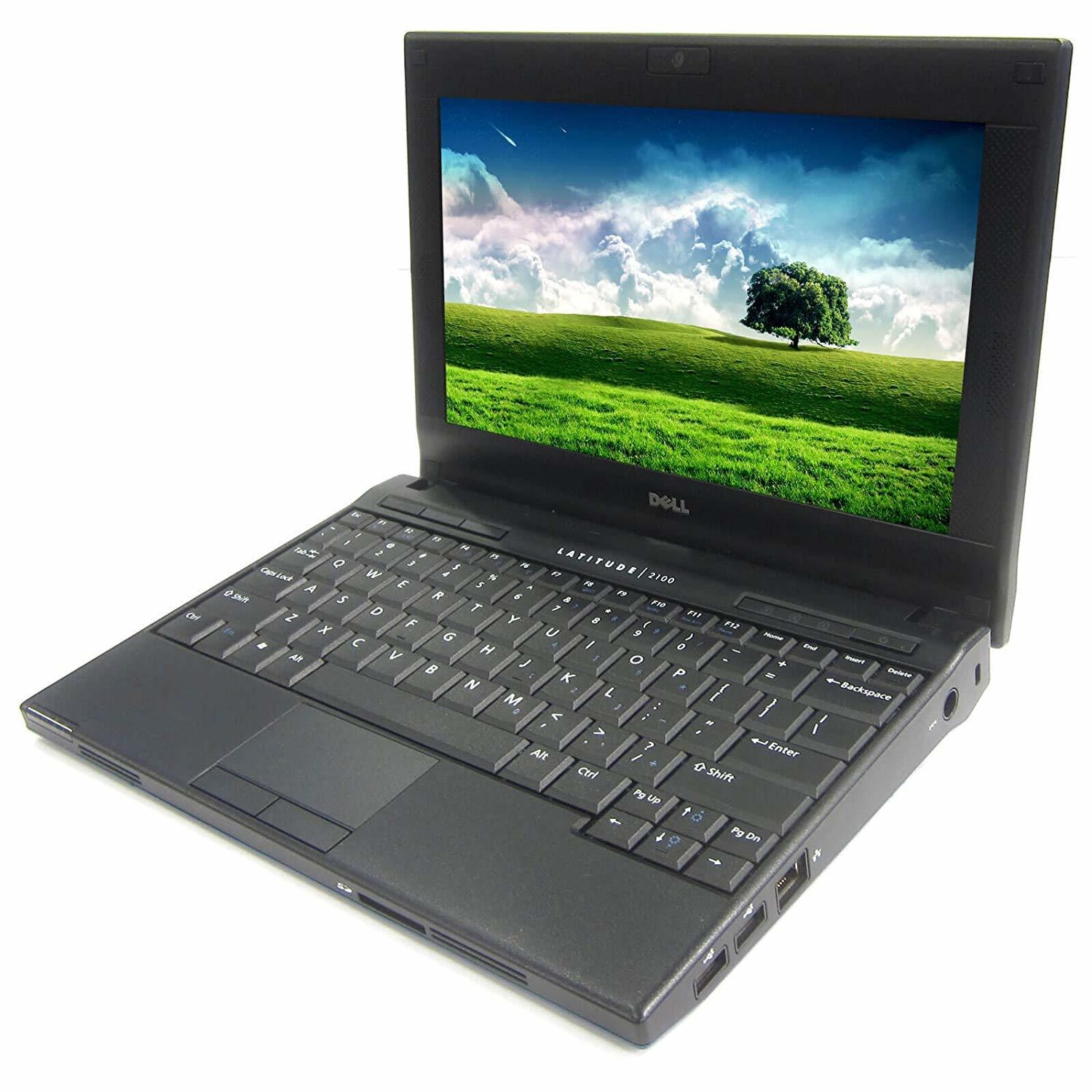 Dell Mini 2110 Laptop